RadNet's Musculoskeletal MRI Fellowship
11/8/2015

| Radnet MSK Imaging |

0 Comments

|

Category: News, RadNet MSK Imaging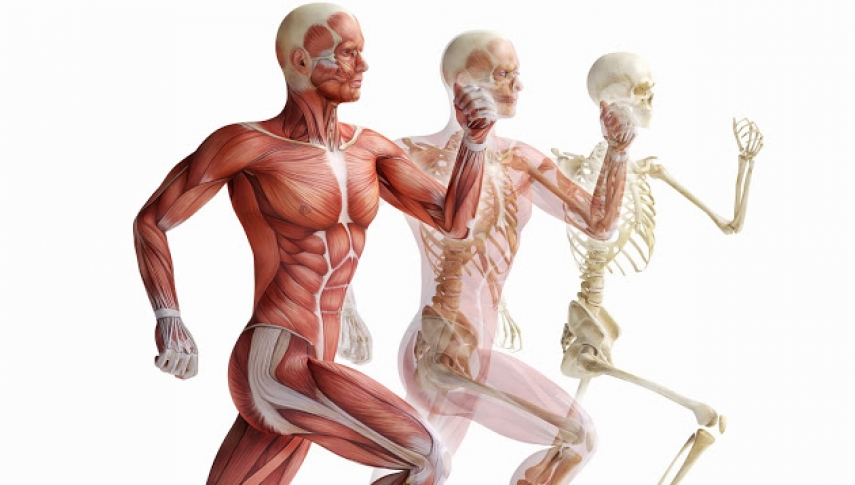 RadNet has provided educational opportunities for fellows interested in the specialized Musculoskeletal (MSK) MRI field since 2002.  Under the direction of Dr. John Crues, Medical Director for RadNet Management and President of ProNet Imaging Medical Group in Los Angeles, the MSK MRI fellowship program's goal is to prepare the fellows for a successful academic or private practice career in musculoskeletal imaging. 
The fellowship program was created in response to Dr. Crues's long time interest in Magnetic Resonance (MR).  He received an undergraduate and master's degree in physics then became interested in medicine and studied neuroradiology. Once realizing that MR could be valuable to injuries in the musculoskeletal system, Dr. Crues focused on this unique field that had very few people working in it at that time.  His first job was at Cedars Sinai, where Dr. Crues began his devotion to training and developing fellows and has since brought his specialized knowledge and leadership to RadNet. 
With only four full-time slots available for fellows in Los Angeles each year, RadNet's MSK MRI fellowship program is highly competitive and draws applicants from around the world.  In addition to the full-time fellows in Los Angeles, RadNet has two visiting fellows in Los Angeles, one full-time fellow in San Francisco, and one full-time fellow in Colorado.  The majority of the training takes place at the Los Angeles corporate office.  Visiting fellows participate in a one to six-month program.  For full-time fellows, the one-year program allows the fellows to gain experience and knowledge through real cases, daily lectures, rotations in Los Angeles and San Francisco, and daily interaction with Dr. Crues and other leading physicians.
The program allows RadNet to conduct research which has led to important contributions, such as the use of MR in optimizing treatment for patients with arthritis.  All fellows are required to do at least one major research project on a subject of their interest, which is usually done in collaboration with the Kerlan-Jobe Orthopedic Clinic. Most of these research projects are then submitted for publication.
Dr. Crues enjoys being an educator and working in close collaboration with the fellows.  RadNet's fellowship program differs from others in that RadNet faculty holds daily lectures with the fellows.  Dr. Crues believes that RadNet's outpatient based fellowship program is more beneficial for fellows in comparison to other fellowship programs because approximately 90% of MSK imaging is also outpatient based.  Most MSK MRI fellowships, however, are hospital based and at academic institutions.
Dr. Louis Muscarella, a full-time fellow in the MSK MRI program, had a previous fellowship in neuroradiology at a leading academic institution.  When asked how his RadNet fellowship compared to his last fellowship, Dr. Muscarella said that the education he receives at RadNet exceeds that of any academic institution's fellowship program that he's participated in or heard of.  Although his fellowship at RadNet just began in July 2015, he thinks that his MSK skills are already quickly surpassing his neuroradiology skills.  Dr. Muscarella said, "The teaching at my other fellowship was non-existent.  There's no other place where the attending physician will sit with each fellow every day and go through cases." 
The fellows all agreed that the dedicated teaching at RadNet is incomparable to any other fellowship program.  Each morning, they receive new cases taken from several RadNet sites.  The fellows dedicate time to complete the cases before Dr. Crues sits with each individual fellow to discuss their interpretations.  Dr. Crues will make corrections as necessary before he signs off on the cases and provides them with new cases that they will once again analyze.  The program consists of daily lectures with Dr. Crues and Dr. John Jurgutis, Orthopedic and Co-director of the MSK MRI fellowship program at RadNet, in which they learn about a new subject at each lecture and are given case studies for deliberation.  Dr. Muscarella said that at other fellowships, you are treated more like a commodity, just there to do the work, with minimal learning involved.  Dr. Michal Gabbai, a full-time fellow from Israel, Jerusalem, says that "Dr. Crues is very committed to our development.  He even takes us to lunch every day!"
Dr. Harshwardhan Jain, a visiting fellow from India, explained that there are no MSK fellowships in India, yet MSK MRIs are in high demand there. He would like to take his training and experience from RadNet and return to India to become a driving force to promote what he's learned.  Dr. Harshwardhan Jain said that in addition to his training here, he'll be sharing his positive experiences regarding the American work culture, ethics, and interactions among one another.
As the 2015 fellows graduate in July and RadNet prepares for a new group of fellows, some will graduate from the program to become full-time radiologists with RadNet, some will continue their education, and others will return to their home countries to share their experiences and knowledge.   Dr. Crues stated, "I enjoy seeing young radiologists mature in their field" and hopes that with the current deficit in the number of MSK MRI training programs overseas,  RadNet's fellowship program will be valuable worldwide.